About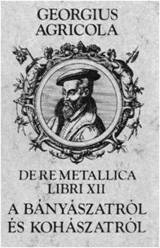 "A miner must have the greatest skill in his work,that he may know first of all what mountain or hill, what valley or plain, can prospected most profitably, or what he should leave alone." -Agricola
What is Mining Engineering anyway?
Mining provides the raw materials and energy resources needed to sustain modern civilization. The mining curriculum combines basic engineering subjects, topics in geology and essential courses in mining to prepare graduates to discover, evaluate and develop mineral deposits. Graduates of this program design, operate, manage, and reclaim mines and mining facilities in a profitable, safe, and environmentally responsible manner. A career in mining engineering requires a strong background in mathematics, computer applications, economics, communication skills, and physical sciences, particularly geology, physics, and chemistry. A strong global and domestic economy requires innovative, well-trained engineers to meet the ever-increasing demand for energy and mineral resources. On average, every person in the U.S. requires approximately 45,000 pounds of mineral products each year.
Don't Mining Engineers only work in underground coal mines?
While most people think mining engineers only work in remote mining camps, far from any city, the fact is that a degree in mining engineering prepares you for diverse career opportunities. Some students do choose to pursue a career in the coal industry however there are many other options available to a Mining Engineer from Mine Planning & Design; Safety and Health, Materials Handling; Rock Mechanics; Blasting; Environmental Protection; Reclamation; and even Management. As a mining engineer, you have your choice of living in a small town or in any one of several big cities, including Salt Lake. One of the most important things about mining engineering is the fact that the work is always challenging, requiring continuing intellectual effort and creativity.
Why major in Mining?
Small Classes

Faculty interested in your success

Computer lab with up-to-date mining software

Attend annual professional meetings

Participate in field trips to mine sites your freshman year

Be actively recruited by mining companies that come specifically to our department

Be hired for paid summer internships at mine sites around the U.S.
Career Opportunities
A Bachelor of Science (B.S.) degree in Mining Engineering provides students with a versatile education that opens many professional opportunities including:
Mine Design - Mine Production - Corporate Management - Mine Product Marketing
Starting salaries are between $60,000 and 70,000 yearly.
Graduates are in high demand and receive 2-3 job offers after graduating.