William Browning Scholarship
William Browning Scholarship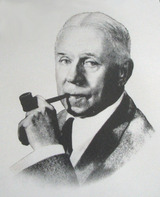 The Browning Scholarship was made available by the generous donation from William C. Browning. Mr. Browning established a distinguished career in the mining industry. He was the first person to received the Wall Scholarship in the School of Mines at the University of Utah. To show his gratitude for the scholarship he established the Browning Scholarship Endowment to assist future generations of mining engineers in their quest for a college education.
Browning scholarships are available to current students, resident and nonresident, entering freshmen, and transfer students from community colleges who are interested in pursuing a degree in Mining Engineering. Students returning to the University and nontraditional students are encourage to apply. Applicants must have a 3.0 or higher GPA in high school or college work and a strong background in mathematics, physics and chemistry. Participation in extracurricular activities is also a consideration.
Recipients are awarded $6000 per year ($3000 per semester). After one year, continuing students who achieve a 3.4 cumulative GPA or higher while following the approved curriculum are eligible for an additional $1000 per year for a total award of $7000. Students may hold the Browning Scholarship concurrently with other scholarships provided they follow the approved curriculum in Mining Engineering.
Approximately 15 scholarships are available to incoming students; the number of scholarships awarded to continuing students varies. Applications are available on-line or by calling the Department Office. At this time scholarship applications are accepted and considered on a first come, first served basis.
The Browning Scholarship Application
Browning Scholarship Applications will not be reviewed until all necessary documents are present in the applicants file. Applications and recommendation letters may be turned in electronically as pdf attachments at pam.hofmann@utah.edu or by mail.
US Mail
Mining Engineering Department
William Browning Building
135 S 1460 East Rm 00313
Salt Lake City, Ut 84112
Campus Mail
313WBB
Phone
(801) 581-7198
Fax
(801) 585-5410
Email