Conduct Your Research Here
---
Students in the Mining Engineering department conduct their research in state-of-the-art facilities. Our facilities are equipped to support research and educational instruction in rock mechanics, ventilation, geotechnical instrumentation, blasting, and mine systems design and simulation. In addition, department computer facilities are available for research in ore reserve estimation, mine planning, financial analysis, mine evaluation, and cost engineering.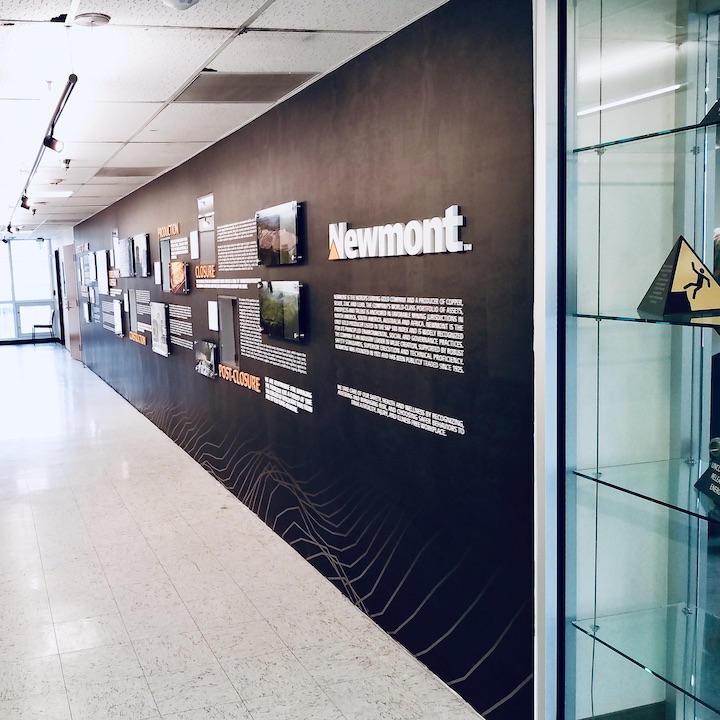 Newmont Safety Classroom
The Department of Mining Engineering is excited to announce the completion of the Newmont Safety Classroom renovation in the William Browning Building. The Newmont Safety Classroom and adjacent space housing the Center for Mining Safety & Health Excellence, will be ready to use at the beginning of the Fall 2020 term.
This educational space highlights Newmont's ongoing commitment to safety and will be used to continuously reinforce a culture of safety that eliminates all workplace injuries and illness through a focus on behaviors, leadership and risk management.
Rock Mechanics Laboratory
Testing of rock for strength and material properties (confined and unconfined), as well as permeability and dynamic properties.

PC Instruction & Design Laboratory
A networked computer lab has been added to the Department. Available software includes Windows, MS Office, WordPerfect, AutoCAD), and other software specific to mining research and classroom instruction. College-wide networking expands the computer capability to include workstations, access to other campus mainframe computers, and links to off-campus facilities. Contact the Department Office for access information.